Arguably the world's biggest electronics conference, technology companies know that CES is the perfect place to exhibit new technologies. And as you would expect, Chinese technology companies were well-represented, with over 400 companies descending upon CES 2018 from Shenzhen alone.
Chinese companies were among the exhibitors in almost every technology sector - from autonomous vehicles to drones to smart home solutions. For instance, Baidu, Hisense, Changhong, Huawei, HYDATA, and Xiaomi all generated significant buzz with their respective product announcements. China's influence extended to virtual reality and augmented reality as well.
With this in mind, here are three Chinese VR/AR companies that you might have missed at CES 2018.
OYMotion
Headquarters: Shanghai, China
Product: A wrist-worn gesture recognition controller that interprets arm muscle electricity and motion sensor data to work.
Potential Applications: Medical Therapy
While most specialty controllers for interacting with virtual environments are focused on the media & entertainment segment, OYMotion has prioritized enterprise use cases. The company product strategy focuses on developing technology for medical therapy and industrial training.
REALIS
Headquarters: Shenzhen, China
Product: An optical motion capture system that tracks the movement of objects, and allows human-computer interaction in large 3D space
Potential Applications: Location-Based Entertainment
Most location-based VR experiences in China are small kiosks inside shopping malls are arcades. As such, there is a lack of interaction between consumers, preventing multi-player experiences. Realis brings to the market is a solution for HyperVR locations.
The company is working with a prominent Chinese operator to open their first VR arcades in Chongqing, with more than 2000 square feet available. The selling point of this VR Arcade is that a maximum of eight people can simultaneously play the interactive games Realis develops for their clients.
Owlii
Headquarters: Beijing, China
Product: An AR communication platform using volumetric capture and 3D reconstruction technology.
Potential Applications: Communications & Social Networking
Owlii has a singular focus on reinventing mobile augmented reality communication. At CES 2018, Owlii exhibited a Star Wars-like holographic messaging platform, which could have broad consumer appeal. The app can both record a 3D holographic message and support a real-time AR call, two innovations that could make the company's technology a game-changer.
More on China VR/AR in Upcoming Report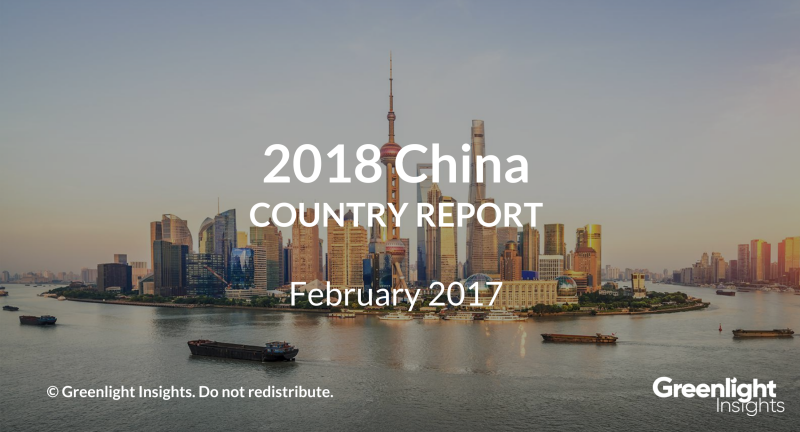 Despite intensifying competition, the VR/AR marketplace in China continues to grow at a rapid pace. Expand your horizons and gain an understanding of who the Chinese consumer is, how the economy is performing and what future trends your business can capitalize on with the 2018 China Country Report.


Greenlight Insights clients access data, research, and insights. Inquire about becoming a client or call +1 415-780-4583.