Alexis Macklin, Analyst at Greenlight Insights, gave a keynote presentation at the 2018 NAB Show's Future of Cinema Conference (FCC). The NAB Show is the world's largest convention encompassing the convergence of media, entertainment, and technology.
With 103,000 attendees from 161 countries and 1,800+ exhibitors, NAB Show also showcases solutions that transcend traditional broadcasting and embrace content delivery to new screens in new ways, including the increasing use of virtual reality systems at location-based entertainment venues globally. The annual conference runs April 7-12 at the Las Vegas Convention Center.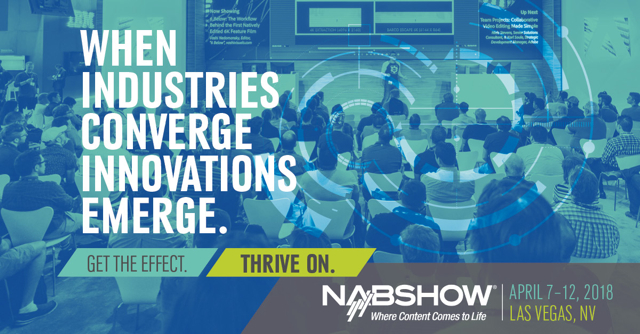 During the presentation, Macklin offered an optimistic look at the direction of location-based entertainment, which includes the use of VR — combined with elements such as 4D effects — to place experiences in cinemas, theme parks, malls, museum and other such public spaces.
Macklin's keynote was followed by a rich panel discussion featuring prominent executives Nancy Bennett, Chief Creative Officer at Two Bit Circus, and Brooks Brown, Global Director and VP at Starbreeze Studios.
For a summary of the session, read this article in the Hollywood Reporter - NAB: Location-Based Entertainment Could Be $12 Billion Industry in Five Years.