Augmented reality technology provider RealWear announced on June 1 an $80 million series B financing round, comprised of a combination of equity and debt from investors including Teradyne, Inc., Bose Ventures, Qualcomm Ventures, Kopin Corporation, and JPMorgan Chase & Co.

According to RealWear, the round will fund future development of new upcoming hardware and software platforms and expansion into new markets. But what should enterprise IT developers now expect from RealWear and its competitors seeking to transform the future of work?

---
After just over a year on the market, the company's first hardware products, the HMT-1 and HMT-1Z1 (with intrinsic safety) have quickly emerged as compelling AR solutions within a variety of verticals involving field service, engineering and maintenance, and hands-on training. RealWear has demonstrated meaningful differentiation from competitors by emphasizing worker safety and offering stable, low friction updates, which appeal to buyers, who require a low-maintenance solution to make scaling of larger deployments possible after conducting initial pilots.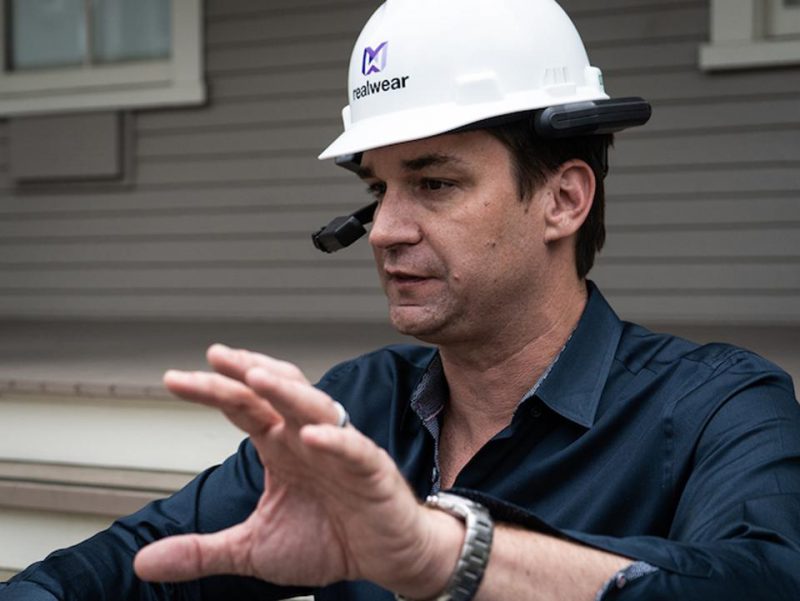 Safety, Security, Stability
The success of the RealWear hands-free platform speaks to the company's ability to isolate specific needs within clients' immersive technology strategies and address them directly. Other pieces of AR hardware, such as Microsoft's Hololens 2, have been unable to achieve significant penetration in verticals such as oil and gas due to issues around usability and safety in high-risk environments, whereas the 1Z1 has seen significantly more adoption in such scenarios thanks to a high degree of compliance with safety standards such as ATEX Zone 1 C1/D1 certification. Ruggedization then is certain to become a key design consideration in future AR headsets from competitors which may see use in other hazardous environments.

While the series B brings the company's private funding to over $100 million, the round is not the largest ever seen in the augmented reality space; startup Magic Leap's 2016 series C yielded a total of $793 million, led by Alibaba Group. However, response to the company's released product was tepid, and was widely considered not meeting the promises of its executive leadership. Furthermore, marketing surrounding the Magic Leap One device continues to divide itself amongst consumer and prosumer applications (in addition to enterprise), where it has asserted unfair competition from new arrivals.

Company leadership characterizes future plans for expansion as implementing RealWear "as a service", providing a turnkey solution for an expanding range of industries in need of a fully integrated AR-IoT solution as part of digital transformation strategies. RealWear also hopes to expand its product catalog to include new form factors and to provide a competitive value proposition in 'soft' enterprise verticals, including retail and healthcare.

Analysis
CEO Andy Lowery characterized the role of new hardware as creating a 'centaur workforce', taking inspiration from a form of computer-assisted chess pioneered by Garry Kasparov. As in centaur chess, humans would work alongside computers, enhancing workflows and providing valuable support without inhibiting a human player's creativity. Other players in the space have similarly raised the notion of augmented reality's role as a force multiplier in "smart" workforces, including PTC's Jim Heppelman, who refers to AR hardware as a 'human modem', encoding and decoding information into forms that allow workers to perform more productively, with fewer errors. Stakeholders in enterprise AR should continue to follow this line of reasoning in order to discover subsequent compelling applications for immersive technology in the workforce.

[/s2If]