2018 VR/AR Year-End Funding Review
---
The last three years have seen increased venture capital investment & acquisition activity for VR and AR startups. This report quantifies investment trends through 2018.
---
Release Date: February 11, 2019
Subscribers Only
---
This product is included in:
---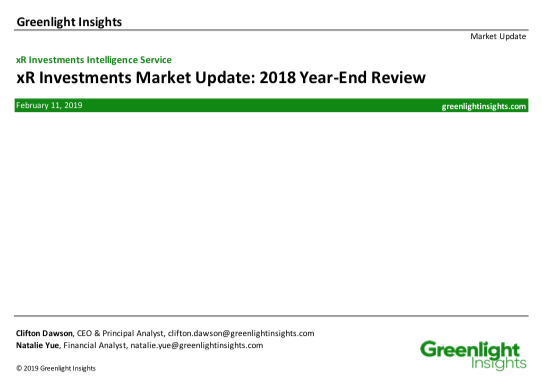 The 2018 VR/AR Year-End Funding Review features data & analysis on the following topics:

Dollars and Deals
Investors
Geographies
Investment Exits
---
Not a Client?
Get on-demand access to data, research & analysis.
---