Samsung's annual Unpacked event once again provided a platform for the company to tease its newest flagship hardware. In addition to its latest foldable phone, the Galaxy Z Flip, the computing giant also announced an update to their smart buds, Galaxy Buds+. Most notably, Samsung introduced the Galaxy S20 line, the second mass-market handset to feature Qualcomm's 5G-enabled Snapdragon 865 system-on-chip (SoC). 
The S20 series includes several new improvements. Thanks to its cutting edge chipset, each model supports sub-6Hz 5G broadband (the lower-end 5G variant currently deployed across s few dozen test cities across the US). The phones will also include high-performance 120Hz OLED displays, and a competitive camera system incorporating ultra-wide and telephoto lenses.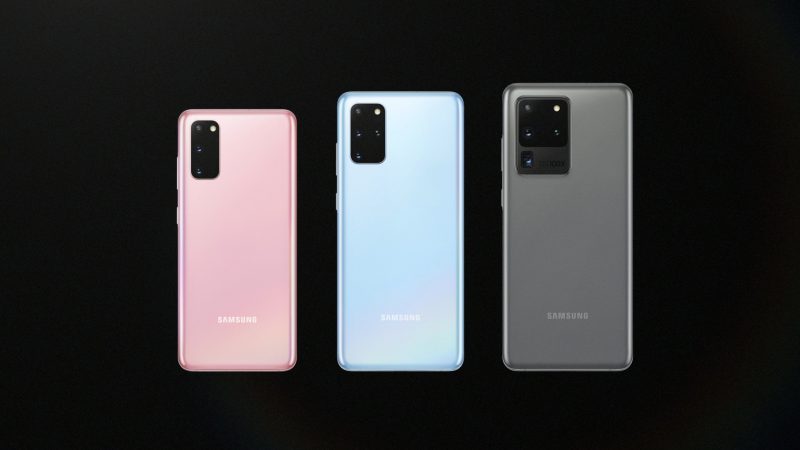 Announcements surrounding what is sure to be one of the most influential flagship devices of 2020 will inevitably reveal important insights about the near future of mobile computing.
Our Perspective
While telecommunications marketers have long held that 5G will have disruptive implications on the telecommunications market, its exact impact on the development of augmented reality is still unclear.
5G in end-user hardware is moving extremely fast; technologies like the Snapdragon 865 are rapidly outpacing the rate at which network operators are rolling out 5G networks, most of which are not true mmWave 5G NR. Under these circumstances, Samsung is certain to encounter resistance when marketing 5G onto its massive user base. In addition, early 5G handsets will be prone to performance issues caused by power-hungry modems needing to support both 4G and 5G. 
However, other announcements around the S20 offer more immediate revelations around business strategy for Samsung; the company's newly-minted partnerships with major entertainment providers Netflix and Xbox Games Studios add a unique value proposition to the Galaxy line. Offering up exclusive digital entertainment content evokes similar arrangements the company has made with content creators in Korea, and more recently in other APAC markets. Coupled with an enlarged footprint in higher-end devices like the 7-inch S20 Ultra, Samsung's new line of flagships could herald a critical point of entry for the company into dedicated mobile gaming hardware, representing a major step for Samsung's global business model.