In a relatively rare development, silicon giant Qualcomm announced on July 15th that it will be releasing a mid-year update to its current flagship chip, the Snapdragon 855. Called simply the Snapdragon 855+, the new SoC delivers a moderate clock speed boost and improved graphics processing performance. Other similarities include the presence of dual cellular modems, as Qualcomm continues to aggressively foment 5G adoption while still serving current generation LTE phones.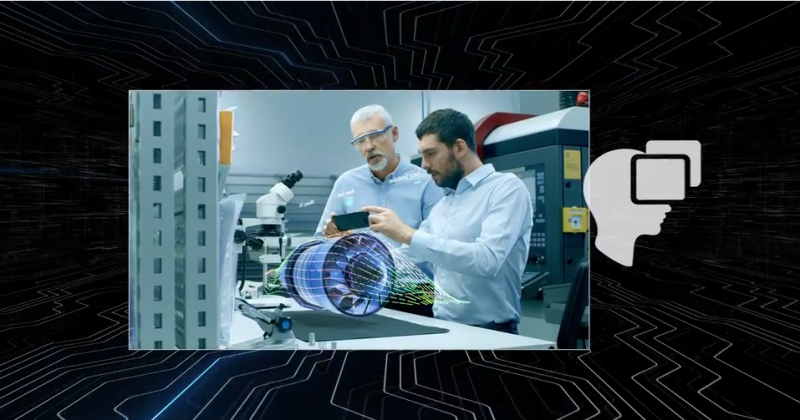 The company asserts the new chip provides a 15% improvement in performance for its Adreno graphics processing unit over January's flagship architecture. This statistic is central to the company's positioning for the chip, as an ideal computing solution for intensive mobile gaming and entertainment applications.
New Competition
On paper, the Snapdragon 855+ appears to offer compelling competition to Apple's groundbreaking A12 Bionic chip, which has served as the vanguard of Cupertino's mobile AR strategy since its announcement in September of last year. However, Qualcomm's new SoC may already be in mass production, and is due to make a splash at its customary September keynote, giving Qualcomm precious little time to gather OEM partners for the 855+. 

Other players in the mobile processor space may also be gearing up to provide high-end silicon for the next generation of xR and AI-powered smartphones. Most notably, longtime competitor MediaTek leveraged excitement around the 855+ announcement to tease its own "dedicated gaming SoC", the Helio G90. MediaTek can be expected to leverage its existing partnerships with major Chinese OEMs such as Oppo and Vivo in pursuing the high-end mobile gaming market in APAC regions.

Finally, a renewed interest from consumers in increasingly popular mid-tier performance phones like Google's Pixel 3a (Snapdragon 670) and Xiaomi Mi A2 (Snapdragon 660) is also likely to influence Qualcomm's overall business strategy.

Critical Guidance
Uneven and uncertain deployment of worldwide 5G infrastructure (and persistent market confusion, exacerbated further by non-standalone deployments) has forced Qualcomm's latest SoCs to support two discrete modems, for both LTE and 5G service. This compromise results in abnormally high power draw for current-gen 5G handsets, which presents a problem for users of VR and AR app. Historically, these graphically intensive processes known for draining handset batteries quickly. In such cases, given that 5G networks have yet to make a significant impact on the design practices of most mobile xR apps, LTE-only handsets may fare better than their 5G counterparts under certain circumstances.

Qualcomm's continued focus on xR applications with the Snapdragon 855 line speaks to the company's faith in such applications as a major driver of its high-performance computing business in the immediate future. In light of recent plateaus in the premium smartphone market, Qualcomm and other silicon stakeholders must be cognizant of emerging applications such as xR in order to continue delivering tangible value in its increasingly powerful processors. They must also be mindful of other emerging applications enabled by 5G infrastructure and mobile edge computing.