International energy company Royal Dutch Shell has expanded its integration of xR in ongoing operations, with plans to equip workers with AR headsets for use in the field. The headsets will be utilized across the globe to assist on major projects. Shell's move to adopt RealWear's HMT 1Z1 device is a digital workflow solution. Shell's field operators will use the HMD to receive remote assistance from abroad, while screen sharing.

Digital transformation is an ongoing effort for Shell. As of last year, the company partnered with EON Reality to develop virtual training environments. The virtual reality platform provides simulations of high-risk settings, to efficiently train Shell's workers. Shell's Digital Realities group, has recognized the future value of xR to the company, and opportunities to lower costs with new technology.

RealWear's headset device is currently being sold for $5,000, at retail. The HMT 1Z1 is the world's first intrinsically safe head-mounted wearable computer, approved for use in hazardous areas containing flammable liquids, gases or vapors, and combustible dust.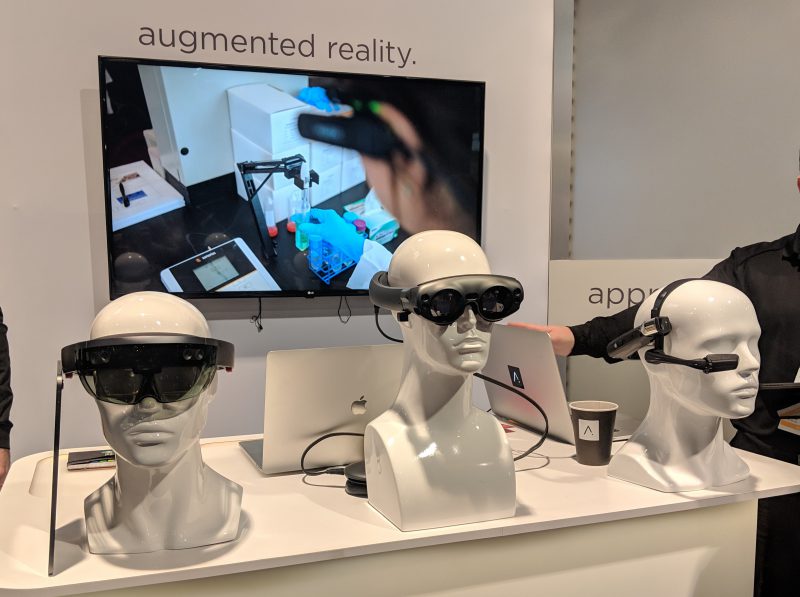 Activated by voice command in 10 different languages, the monocular headset can be used for video calling, document navigation, guided workflow, mobile forms, and industrial IoT data visualization. RealWear's speech extraction algorithm reduces noise, so that workers are digitally supported, even in the loudest environments. The safety and functionality of the hands-free device reduces error and increases productivity at operational sites, as operators can video call in real-time to receive assistance in the field.

RealWear's Ongoing Direction

Earlier this year, RealWear announced the deployment of their HMT-1 headset to State Grid Corporation of China, the world's largest utility company. The company's entrance into the Chinese market, not only marks its efforts to expand globally, but captures the attention of global leaders within industrial enterprise.

Immediately following the announcement, RealWear received debt financing from Columbia Ventures of $5 million, approximately 30% of their first venture-backed funding round last year in February. The money raised will go towards global expansion and further investment into AR headsets.

These recent activities point towards RealWear's potential to earn a significant market share of high-risk enterprise sectors. "Intrinsically safe" certification is one of the few barriers to entry in dangerous environments, as devices used in the field must meet numerous safety requirements and undergo repeated test trials. RealWear has already proven its value to companies within the energy, manufacturing, and automotive industries. Their focus on differentiated HMDs in the enterprise sector, has given them a competitive advantage.