VR/AR leaders from Amazon, Dell, IBM, BMW, Samsung, HTC and Accenture are among the notable speakers scheduled for VRS Conference 2017.
What is driving and sustaining the use of immersive technology to improve internal service operations? Mary Hamilton, Managing Director of Accenture Technology Labs, will open the morning keynotes at Virtual Reality Strategy Conference 2017 with a session titled, "Enterprise Spotlight: The Biggest Growth Opportunities for VR."
Hamilton's session previews the Experiential Enterprise Summit on October 26th and highlights how the world's most innovative blue-chip companies, such as Microsoft, BMW and InterContential Hotel Group,  leverage VR/AR for transforming their research & development, service operations, sales productivity, and more.
Keynotes from Greenlight Insights, Accenture, The VR Company, Unity, and HTC Kickoff VRS 2017
The keynotes from Accenture are just two of the notable executive conversations, including sessions from Greenlight Insights, The VR Company, AMD, Dell, and IBM, Unity, and HTC.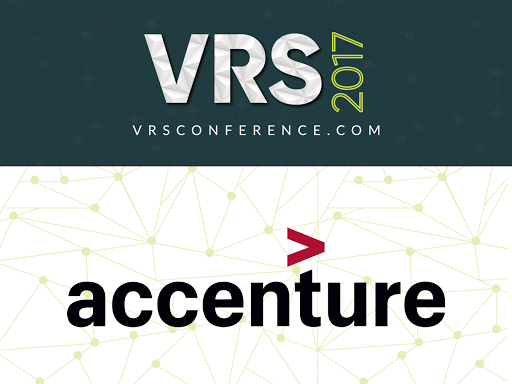 In addition to top keynotes, VRS Conference 2017 includes VR/AR leaders from many of the top studios and technology players transforming VR/AR.  A short list includes  HTC; The VR Company; THX; Technicolor; Survios; Starbreeze Studios; Framestore; Baobab Studios; Zero Latency; Unity; Secret Location; and Neurable.
Registration for VRS 2017, Experiential Enterprise Summit, and VR Arcade Summit is still possible at vrsconference.com/register.