XR Summit at IAAPA 2019
Network and gain insight from the world's leading companies in the attractions industry.
Dave & Buster's, Orlando, FL
November 20, 2019
Greenlight Insights will host its 2nd annual XR Summit at IAAPA to provide professionals in the VR/AR and location-based entertainment industries with the latest Location-Based xR market update, and a forum to exchange insights and network.

Get the latest market forecasts & analysis from Greenlight Insights
Hear directly from leading executives
Exchange insights with other venue operators & vendors
Network with new partners
This event is being held during the International Association of Amusement Parks and Attractions 2019 Conference & Expo in Orlando, FL.
8:00 AM - Registration Opens
8:30 AM- Program Opens & Breakfast Served
8:45 AM - Welcome Address
Bob Cooney, Consultant & Event Co-Chair
8:50 AM - Greenlight Insights Keynote
Alexis Macklin, Research Manager, Greenlight Insights
9:10 AM - Sponsor Keynote
Heather Gallagher, VP of Product, Enklu
9:30 AM - Panel
Kevin Vitale, CEO, VRstudios
Andrey Taburinsky, CEO, VRstudios
Vasily Ryzhonkov, CEO, ARena Space
Jonathan Nowak Delgado, Managing Director, SPREE Interactive
Bob Cooney, Consultant & Event Co-Chair

10:00 AM - Research Roundtables
Attendees voice their opinion on the given topic and debate with fellow industry peers. Each roundtable is led by a subject matter expert and will focus on strategic industry topics. This session also allows for high attendee engagement and networking.
10:30 AM - Sponsored Fire-Side Chat
Bob Cooney, Consultant & Event Co-Chair
Alexander Malshakov, Founder & CEO, Another World
10:50 AM - Ending Address
Bob Cooney, Consultant & Event Co-Chair
11:00 AM - Program End
Space is limited. Register early to save your seat.
---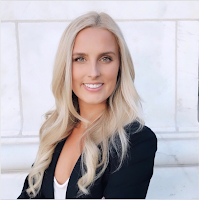 EMERI NICHOLLS
Account Executive
+14158543282
Email
About Greenlight Insights
---
Greenlight Insights provides market intelligence on smart, virtual reality, and augmented reality display technologies through proprietary data, insights, and analysis. Greenlight Insights delivers critical strategic insights to the world's leading technology companies, publishers, service providers, institutional investors, and government entities.
Based in San Francisco, with offices in Los Angeles, Boston, and Denver, Greenlight Insights comprises a diverse team of highly skilled industry professionals who offer deep expertise about next-generation displays.