Immersive CAD Solutions 2019
Greenlight Insights identifies key characteristics of CAD technology essential to spatial computing, helping strategists navigate a complex but important sector of VR / AR technology.
---
Release Date: November 2019
---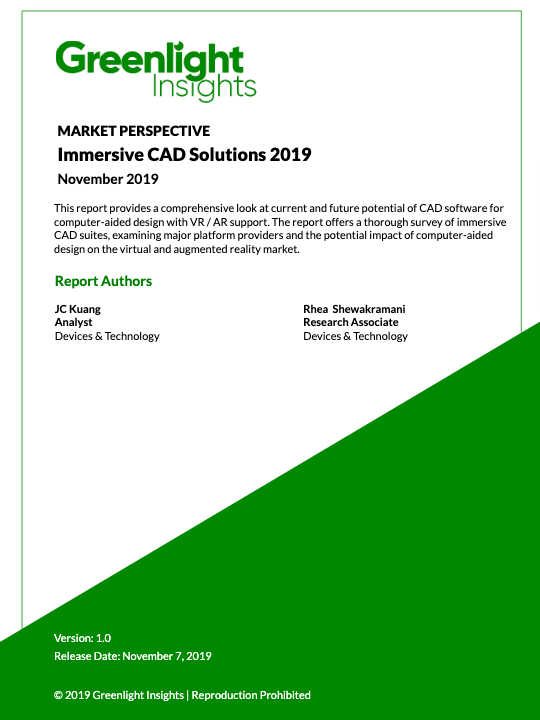 ---
---
This report provides a comprehensive look at current and future potential of CAD software for computer-aided design with VR / AR support. The report offers a thorough survey of immersive CAD suites, examining major platform providers and the potential impact of computer-aided design on the virtual and augmented reality market.
Companies Covered
ANSYS, Augment, Dassault Systems, MinDesk, PTC, Visidraft