Video recording will soon become available for purchase from the first edition of the Virtual Reality Analytics Web Summit by Greenlight VR, which took place March 15-16 in San Francisco and online. At the conference, we saw that industry leaders were in general agreement that major progress has been made among all the stakeholders in "virtual reality analytics." Many speed bumps, however, are still being felt along the way. Key players, including game and content development studios, UX designers, ad agencies, media companies, franchises and local franchises are, by necessity, experimenting with virtual reality and wrestling with how best to measure, capture, and analyze the rich information available.
To kick off the Virtual Reality Analytics Web Summit, a lively presentation from Jesse Schell, CEO of Schell Games and Distinguished Professor of the Practice of Entertainment Technology at Carnegie Mellon University's (CMU) Entertainment Technology Center (ETC), started off the night and the energy level never let up. Schell provided their summary insights into several key predictions for the future of virtual reality. Among them:
Starting this quartern, VR headsets will be in the consumer market permanently. By the end of 2016, there will be 40 million VR headsets, including eight million gamer headsets. Schell then elaborated that headset sales will double each year until saturation is reached, as has been the case for other consumer electronic technologies. "By the 2017 CES show, there will be at least fifty different headsets on display."
While much of the excitement in the virtual reality industry this week is among the gaming sector, Schell shared his prediction that by 2025, the majority of VR revenue will be from social experiences. However, the present social platforms - Facebook, Instagram, Twitter, and Snapchat will not be the leading social platform. Instead, there will be a brand new VR social platform.
AR experiences permeate our daily lives - from being synced with TV programming to children chasing phantoms throughout the house to universities providing augmented reality lectures.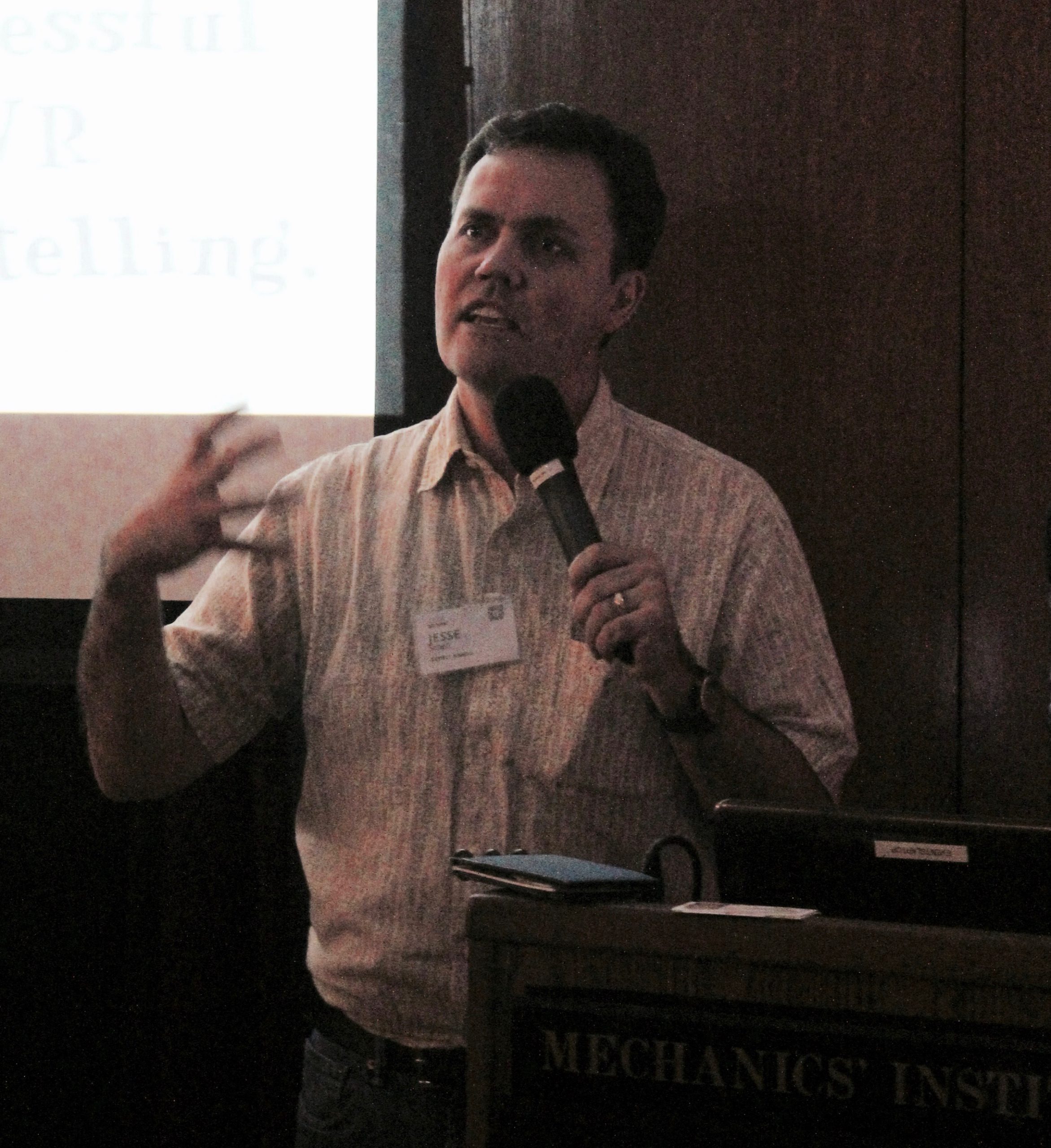 Want to learn more about Greenlight VR-related events, subscribe to our events newsletter: http://eepurl.com/btd9SH.